Service
Le prestazioni di servizio e il supporto Shimadzu garantiscono un utilizzo ottimale di un lungo periodo per il vostro strumento.
Shimadzu fornisce un servizio regionale includendo numerose prestazioni:
installazione
garanzia di riparazione
continua manutenzione preventiva annuale
intervento di emergenza
applicazioni e supporto software
materiali di consumo disponibili
apparecchiature di qualificazione dei servizi
corsi di formazione progettati su misura per l'utente per soddisfare le vostre esigenze specifiche
Material Safety Data Sheets
Application Information

Shimadzu offre all'utente un vasto numero di informazioni sulle applicazioni per i diversi campi. È possibile cercare per parole chiave, campo di utilizzo o gamma di prodotti. >> Ricerca
È possibile scaricare direttamente le informazioni richieste in formato .pdf
Technical Information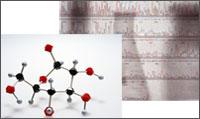 This information offers and provides you with technical and support information relating to HPLC, LC-MS and GC-MS like a basic knowledge and tips for daily analysis.
Assistenza Virtuale
Shimadzu has launched its interactive "Virtual Advisor" website to further enhance customer service.