With Method Scouting Solution, just set the required conditions to create a scouting batch automatically. This saves time with respect to method creation, management, and batch creation, issues in method development to date. In addition, by combining this system with the Shimadzu's HPLC workstation, LabSolutions, and utilizing its browser functions, as well as CLASS-Agent and Agent Report, the numerous chromatograms obtained from method scouting can be quickly evaluated, thereby enhancing method development efficiency.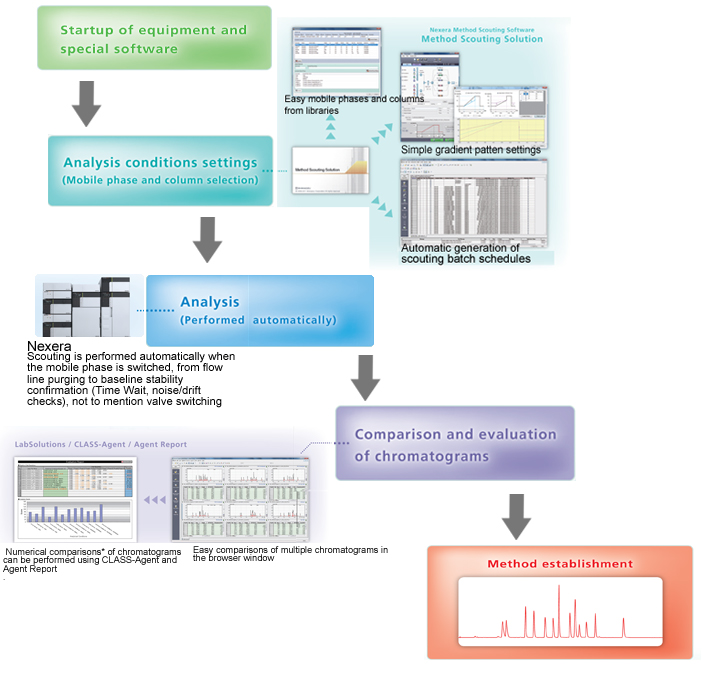 This page may contain references to products that are not available in your country.
Please contact us to check the availability of these products in your country.