i-Series Driver for Multi-Vendor Software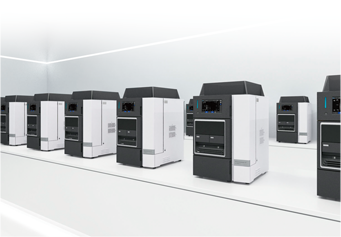 Control of Shimadzu's i-Series by Waters's Empower and Thermo Fisher Scientific Dionex's Chromeleon chromatography Data System software is available.
| | |
| --- | --- |
| Waters® | Empower® |
| Thermo Fisher Scientific Dionex | ChromeleonTM 6.8, 7.2 |
Easy-to-Assess Operating Status and Easy Maintenance
Experience transparent control of the i-Series through Empower and Chromeleon Software. The control panel shown in the Empower and Chromeleon Software sample analysis window provides functions for the direct control of Shimadzu i-Series systems. It is equipped with monitoring functions to allow system operating status to be assessed at a glance, and features system checks for monitoring the usage of consumables. As a result, the software can be used for daily inspections of instruments prior to analysis, and for monitoring the operating status during analyses. Shimadzu LC control parameters are set through the instrument method editor embedded in the Empower and Chromeleon software. These stored parameters handled as standard Empower and Chromeleon method files.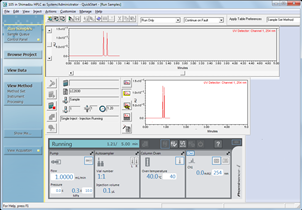 Control Panel of Empower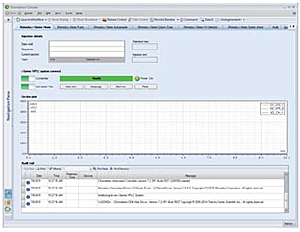 ePanel (Chromeleon 7.2)
Proof That the System Always Operates in a Stable Manner
With the i-Series auto-validation function, anyone can follow a set procedure to examine solvent delivery stability, wavelength accuracy, absorbance accuracy, gradient accuracy, the presence of any drift/noise, and other parameters. In addition, a system check function automatically performs routine inspections before using the instrument. It also creates a report indicating system self-diagnostic results and a record of consumables used, such as the total solvent volume delivered by the delivery pump, the number of autosampler injections, and the number of hours the lamp has been illuminated. This makes it easy to accurately determine the operating status.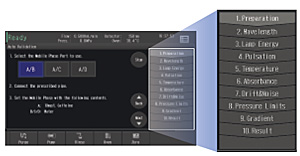 Starting auto validation
Creating system check report
Displays procedures, mobile phases, and other information necessary for validation on the screen, which allows you to perform inspections by simply following the instructions. System self-diagnostic results and a record of consumables used can be output from the i-Series Driver.
Supported Devices
| Unit | Device name |
| --- | --- |
| i-Series | LC-2030 / LC-2030C / LC-2030C 3D / LC-2040C / LC-2040C 3D |
| Reservoir selection valves | FCV-11AL / FCV-11ALS |
| Column switching valves | FCV-14AH / FCV-34AH |
| Optional detector | RF-20A / RF-20Axs / RID-20A / AD board |
* Four systems maximum with no PDA or four systems with a single PDA or two systems with two PDA detectors (per LAC/E32).
* It is not recommended to connect other vendor instruments to the same acquisition server.
* Waters® and Empower® are registered trademarks of Waters in the USA and other countries
* ChromeleonTM is a registered tradmaek of Thermo Fisher Scientific Inc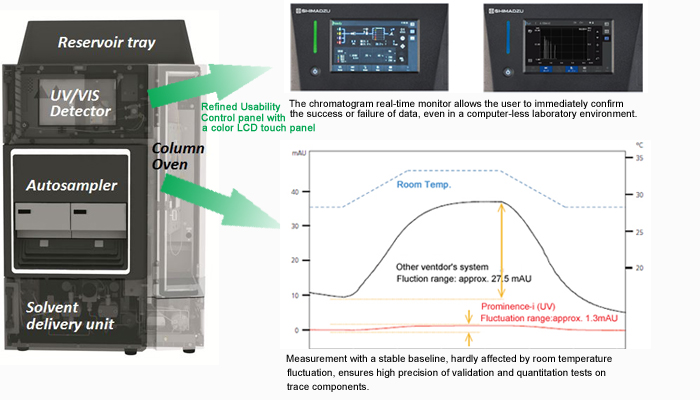 For Research Use Only. Not for use in diagnostic procedures.

This page may contain references to products that are not available in your country.
Please contact us to check the availability of these products in your country.